Dragon Pendants
Each dragon pendant comes with an 18-inch sterling silver chain.
Welcome to our dragon pendant galleries. In the different galleries, you will find many different pendant designs featuring dragons in all their glory. I have broken the galleries down by price range to make shopping easier.
Dragon Pendant Gallery One
Pendants Priced Under $75.00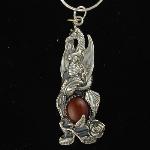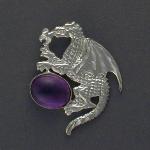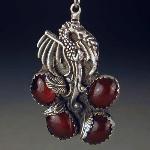 Gallery One contains mostly our standard production pendants that I make up and try to keep in stock at all times. These pendant designs feature standard sized and shaped stones so that I can make repeats of them that look almost identical to the ones shown on the website.
Dragon Pendant Gallery Two
Pendants Priced From $75.00 to $150.00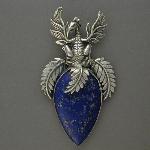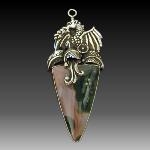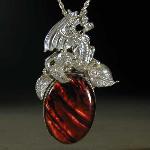 In Gallery Two about half of the pendants will be production with the rest being one of a kind pieces. These will be more complex designs using custom cut stones. I like to use many unusual and exotic stones such as Labradorite, Larimar, Ruby in Zosite, Agatized Coral, and a host of others in my pendants to make them unique.
Dragon Pendant Gallery Three
Pendants Priced Over $150.00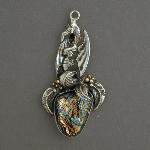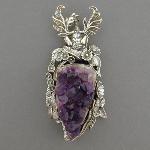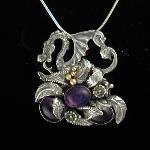 The pendants in Gallery Three are almost all one of a kind pieces. These are fairly complex pieces that require many hours to complete or have higher value stones in them. You will also start seeing some gold accents added to the dragon pendants in this gallery.
If you see a pendant that you like that is marked SOLD, please email me at paul@shiningmoon.com and let me know what pendant you liked. I may be able to find a similar stone and make another pendant that looks very similar to the one you like.